"Nice and easy" birding in honduras:
a laid-back, easy walking tour of natural Honduras
"Missouri Conservation Heritage Foundation has asked Beaks and Peaks to develop a number of tours in Honduras to help us with our conservation efforts for Missouri birds. Many of Missouri's birds migrate south to the beautiful habitats of Honduras and other Central American countries. Over the past couple decades, Missouri ornithologists in partnership with biologists from other states and countries have worked diligently to prevent the loss of bird habitat and migratory pathways both in the United States of America and in Central America. Our partnership with Beaks and Peaks is part of our efforts to continue funding and raising awareness of the importance of this work. Each time you purchase one of these Conservation trips, you are contributing toward the ongoing protection of bird habitat. I am excited about the adventure ahead of us!" – Cynthia Hawcroft, Research/Foundation Associate, Missouri Conservation Heritage Foundation
This trip is tailored for people who love nature and birds, but not long hours of hiking or difficult trails. You will be experience natural Honduras in easily accessible places, from decks, from boats, or from the bus. While the trip will not be physically demanding, it will take you to many different places, visit many different habitats, and see lots of different birds, plants and other animals. There will be some minor walking here and there, and sometimes there may be several options you can choose from, depending on your interests and on how fit our tired you feel.
Please bear in mind that, while the tour is not physically demanding, Honduras is not a "disabled friendly" country, in the sense that you cannot expect ramps or elevators or special wheelchair accessible features. This trip is perfect if you want to explore the nature and culture of Honduras without exerting yourself too much, but you should be able to do some minimal walking. Should you have any questions or doubts about the feasibility of this trip for you, please don't hesitate to contact us; we will be happy to give you all the information you could possibly need to help you decide and give you a wonderful experience.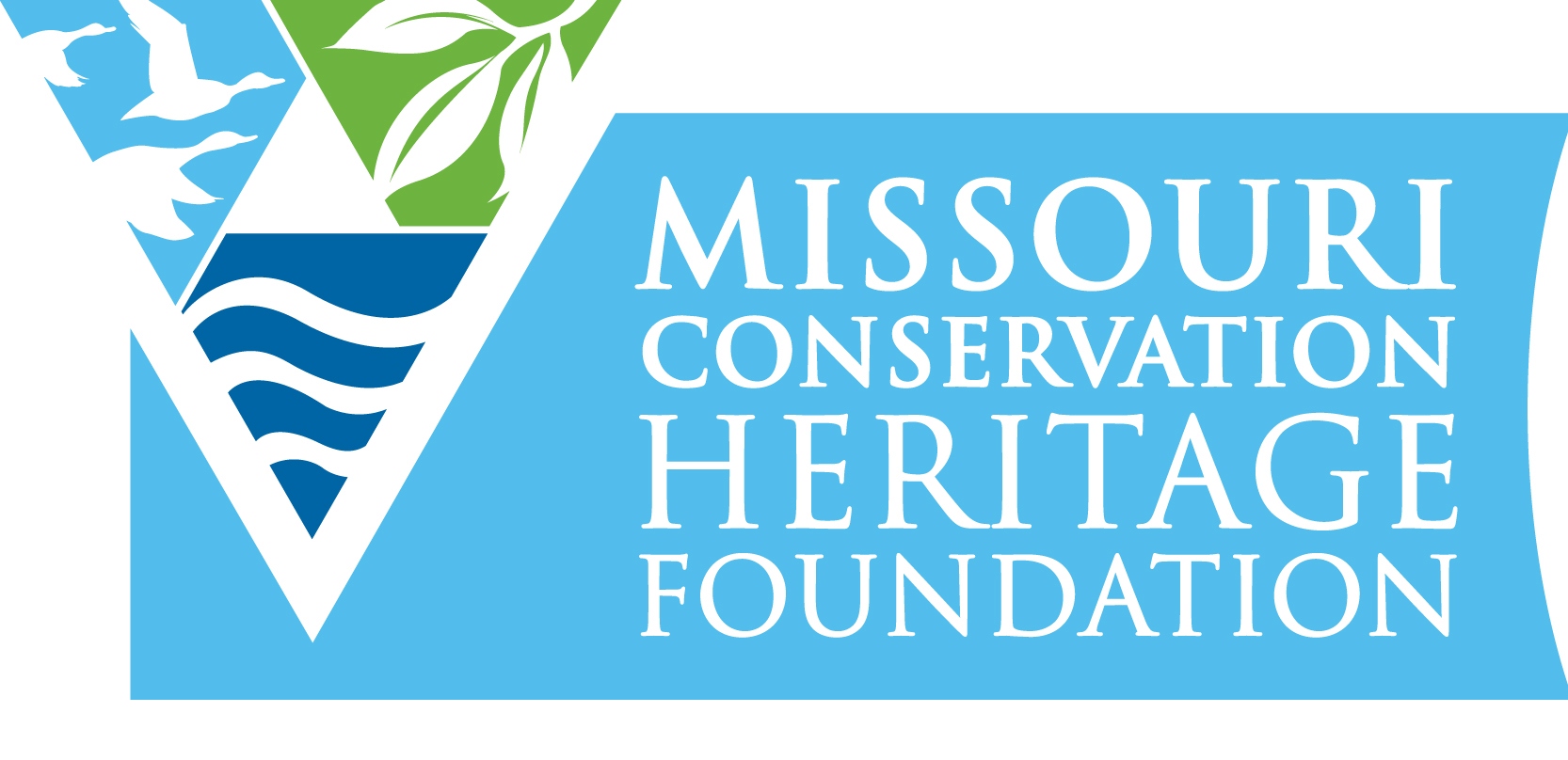 DEPARTURES
March 11-18, 2017 (option*)
October 7-14, 2017 (option*)
*min. 4 participants are needed to guarantee departure (and max. 8)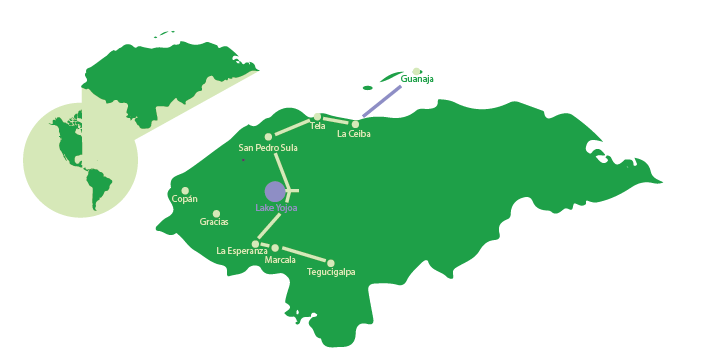 BRIEF SUMMARY
Day 1
Pickup Tegucigalpa airport and transfer to Marcala
Day 2
Birding and nature in the Opatoro and Guajiquiro highlands
Day 3
Transfer to Lake Yojoa with a stop at El Consejero hummingbird garden in La Esperanza
Day 4
Birding on Lake Yojoa and the canal
Day 5
Transfer to Rio Santiago and birding in the gardens
Day 6
Birding in Cuero y Salado mangroves
Day 8
Transfer to San Pedro Sula airport

Boatride through the mangroves of Cuero y Salado
Day 1 | Pickup Tegucigalpa airport and transfer to Marcala
After picking you up at the international airport of Tegucigalpa, Honduras' capital, we drive to Marcala, a small city in the central highlands of the La Paz department. We stay in a hotel near the city, surrounded by pine and mixed broadleaf forest. Depending on your time of arrival, there may still be a little bit of daylight left to go and explore the hotel grounds and look for birds such as Black-vented Oriole, Red Crossbill, Buff-breasted Flycatcher, Whiskered Screech-Owl, Common Black Hawk, Ruddy Crake, Blue-crowned Motmot, Eastern Meadowlark, Great Horned Owl, Fulvous Owl and many more.
Or, if you feel tired after a long day of traveling, there is also the option of staying in the hotel for relaxation, meditation and yoga on the beautiful grounds of our hotel.
Day 2 | Birding and nature in the Opatoro and Guajiquiro highlands
Today we spend all day in the Opatoro and Guajiquiro highlands. We drive through patches of farmland, coffee plantations, pine-oak forest and cloud forest, making many stops along the way in search of some northern Central-American specialties such as the Blue-throated Motmot, Rufouscollared Thrush, Flame-colored Tanager, Sparkling-tailed Hummingbird, Highland Guan or Cinnamon-bellied Flowerpiercer.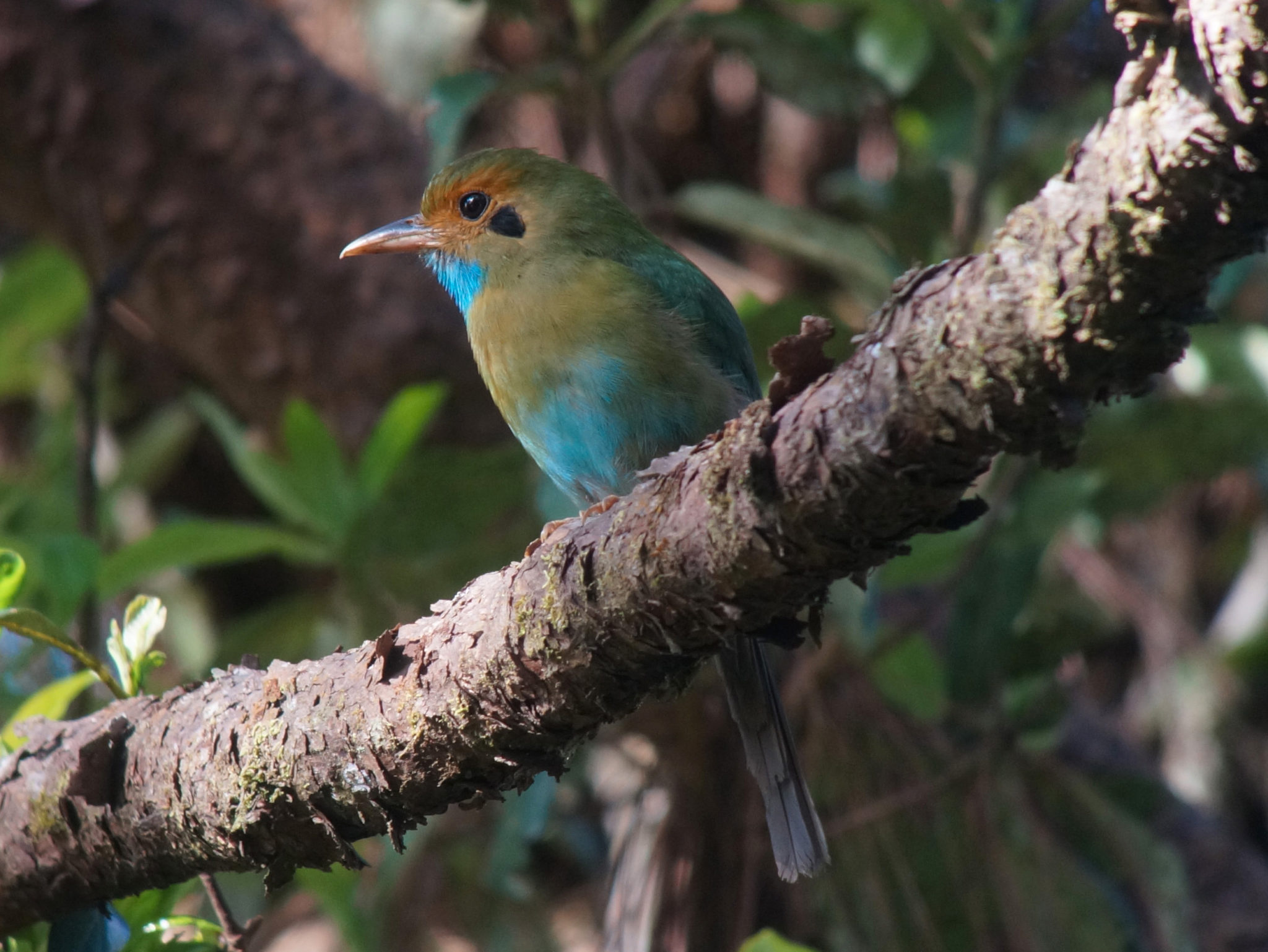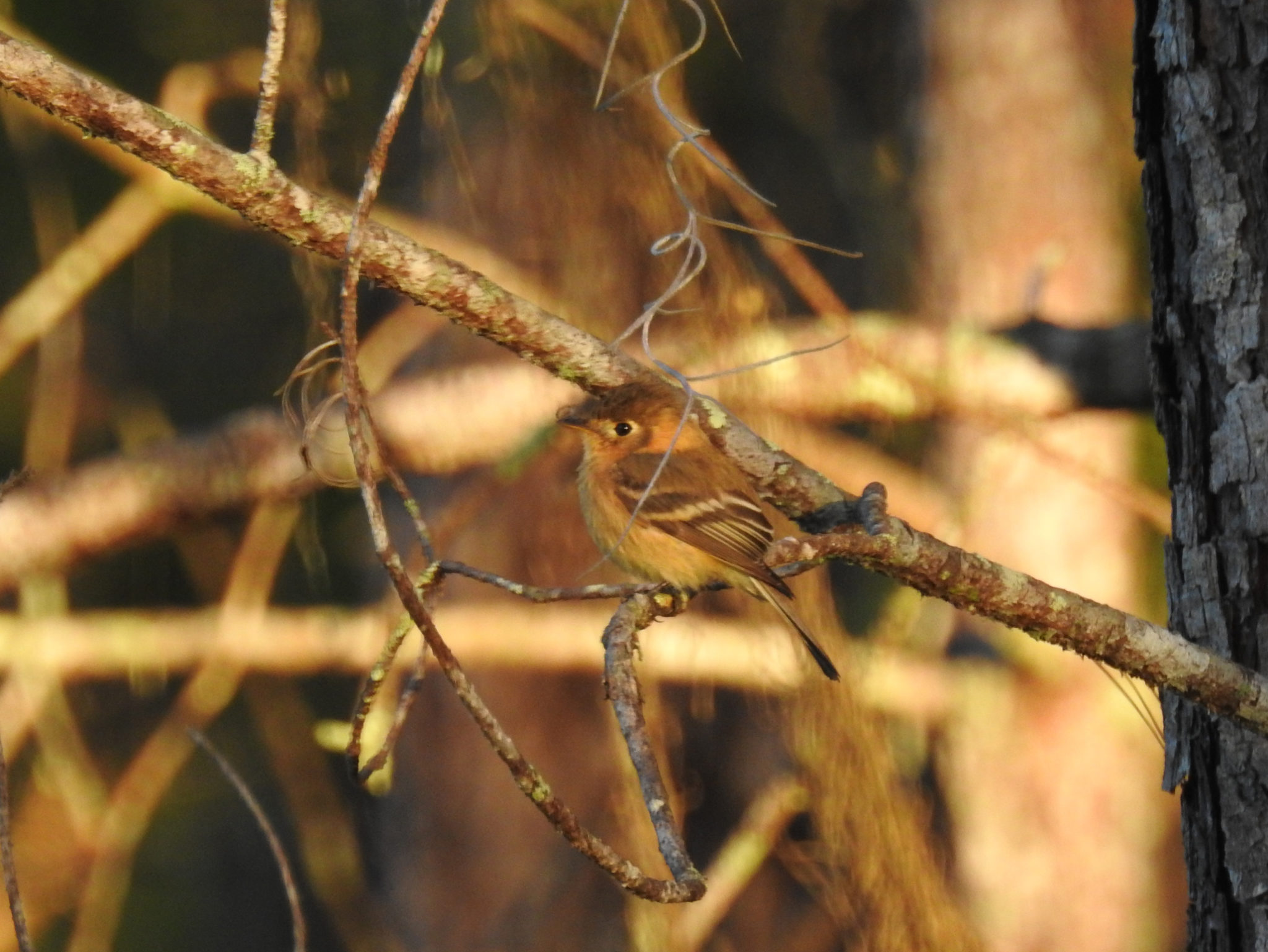 We take a field breakfast with us, and on the way, we will visit a local family that will prepare us a simple but delicious lunch based on local ingredients. This is a nice chance to see how they live, talk about how ecotourism could influence their lives, learn about the use of local plants and other ingredients, observe (or try!) traditional cooking, and basically have a wonderful time with these warm and welcoming people. After completing our trip in the afternoon, we head back to Marcala for dinner.
Day 3 | Transfer to Lake Yojoa with a stop at El Consejero hummingbird garden in La Esperanza
We leave very early for the Lake Yojoa area, home to the biggest variety of bird species in Honduras. Along the way, we stop at the El Consejero private reserve near La Esperanza. In cooperation with the owners of the reserve, we have created a hummingbird garden here that attracts many highland hummers such as Amethyst-throated Hummingbird, Magnificent Hummingbird, Ruby-throated Hummingbird (during migration), White-eared Hummingbird, Sparkling-tailed Hummingbird etc. It also a good place to see Bushy-crested and Steller's Jays and several other higher altitude species. The hummingbird garden is a project that Beaks and Peaks supports to help the family gain some extra income and to encourage them to keep protecting the property that has in the meantime been recognized by the government as a private reserve!
We have lunch at a restaurant on the Lake which offers splendid view over the lake and the surrounding wetlands and marshes. Over here we have the opportunity to spot waterbirds such as Pied-billed Grebes, Black-bellied Whistling-Ducks, Bare-throated Tiger-Herons, Ringed Kingfishers, Snail Kites, Lesser Yellow-headed Vultures and so on.
After lunch we drive up to our hotel PANACAM Lodge. Once we are settled, we have time for afternoon birding around the Lodge in search for the Blackcrested Coquette, Barred Forest-Falcon, Collared Araçari, Keel-billed Motmot, Blue-crowned Motmot, Masked Tityra, Crimson- collared Tanager, Blue-crowned Chlorophonia, White-throated Thrush, Long-billed Hermit, Violet Sabrewing and more.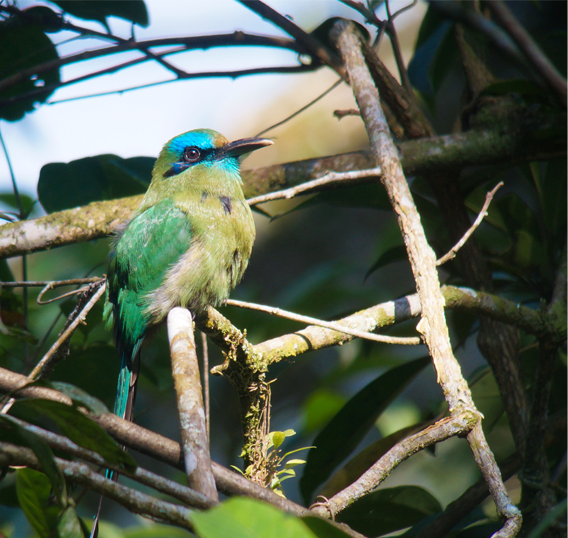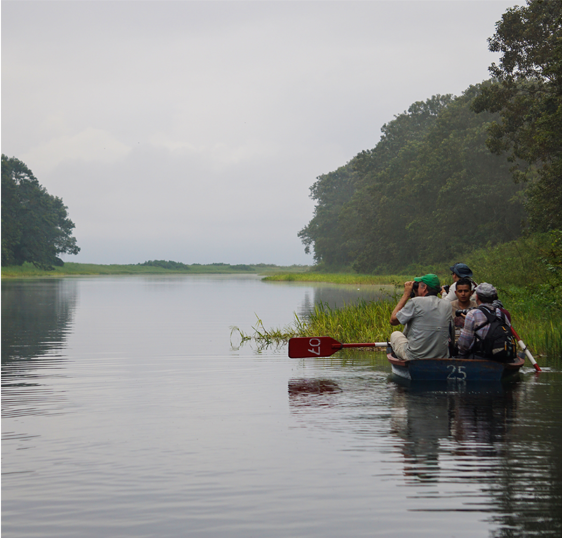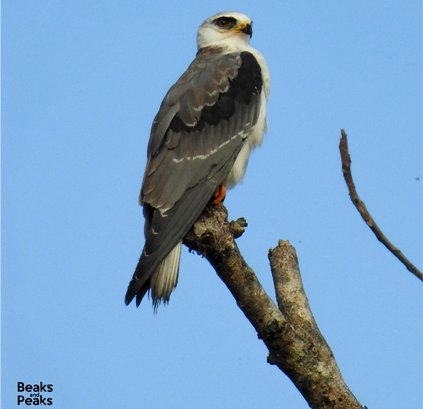 Day 4 | Birding on Lake Yojoa and the canal
Early in the morning, we head down to the lake, where we board the little rowboats the local fishermen use to take us out on the canal and the lake. This is a great way to explore the wetlands around the lake and look for Pinnated Bitterns, Barethroated Tiger-Herons, Black-crowned Tityras, Green-backed Sparrows, Rufousbreasted Spinetails, Least Grebes, Tanagers, Warblers, White-tailed Kites, Snail Kites, Ospreys, Gray-necked Woodrails and many more. Also, the boatmen will be happy to explain you everything about life along the lake, or tell you all the legends and stories that circulate about the life IN the lake!
After lunch, we head to the southern tip of the lake, an area known as La Ensenada or Pito Solo. We follow a road that is borded with tall trees that attract many warblers and other small birds. Behind the line of trees are the wetlands and the lake, where we can find Tricolored Heron, Black-bellied Whistling Duck, and if we are very lucky maybe even Masked Duck or Spotted Rail.
Lake Yojoa and the surrounding area are recognized by the United Nations as a RAMSAR site. That means that in theory, the wetlands that we are visiting today are of international importance and should be protected and conserved. According to the UN, this area contains a total of 13 wetland types and unique ecosystems for Honduras, such as evergreen low mountain forest and the highest karst mountain in Central America. Among the most notable species are two endemic salamanders as well as a giant anteater. All three are threatened species. The site also hosts 169 fern species, 71 aquatic and emergent plants (that is over 85% of the national total!), and 29 freshwater fish species. It is also the only site in Honduras where the least bittern (Ixobrychus exilus), the osprey (Pandion haliaetus), the snail kite (Rostrhamus sociabilis), and all kingfishers have been recorded.
The introduction of exotic species, deforestation and the advance of the landand-cattle frontier are some of the most pressing problems in this site (ramsar. org). Unfortunately, the Honduran government does not have the means nor the knowledge and skill to enforce existing legislation stipulating the importance and the conservation status of the place. You will notice that during our visit: large parts have been cleared to make room for corn and beans, and cattle is grazing everywhere, destroying vegetation and compacting the soil.
We hope that thanks to the increasing interest from the government in birdwatching as a tourism segment, and by bringing more and more environmentally minded visitors to the area (and maybe even try to have some of the local instances responsible for the protection of the lake join us for a while), we can renew attention for this unique but highly vulnerable site, and encourage our institutions to take action before it is too late.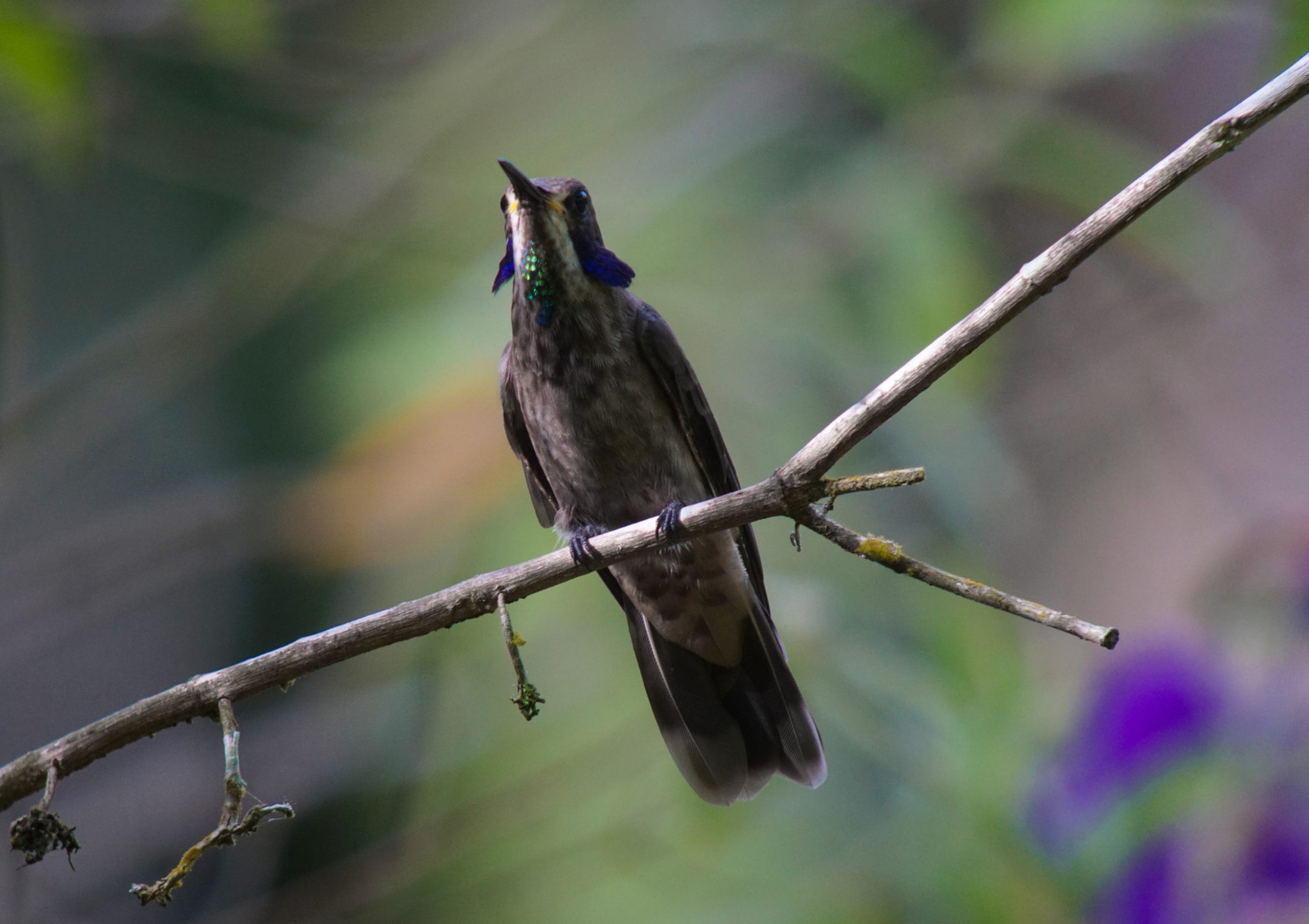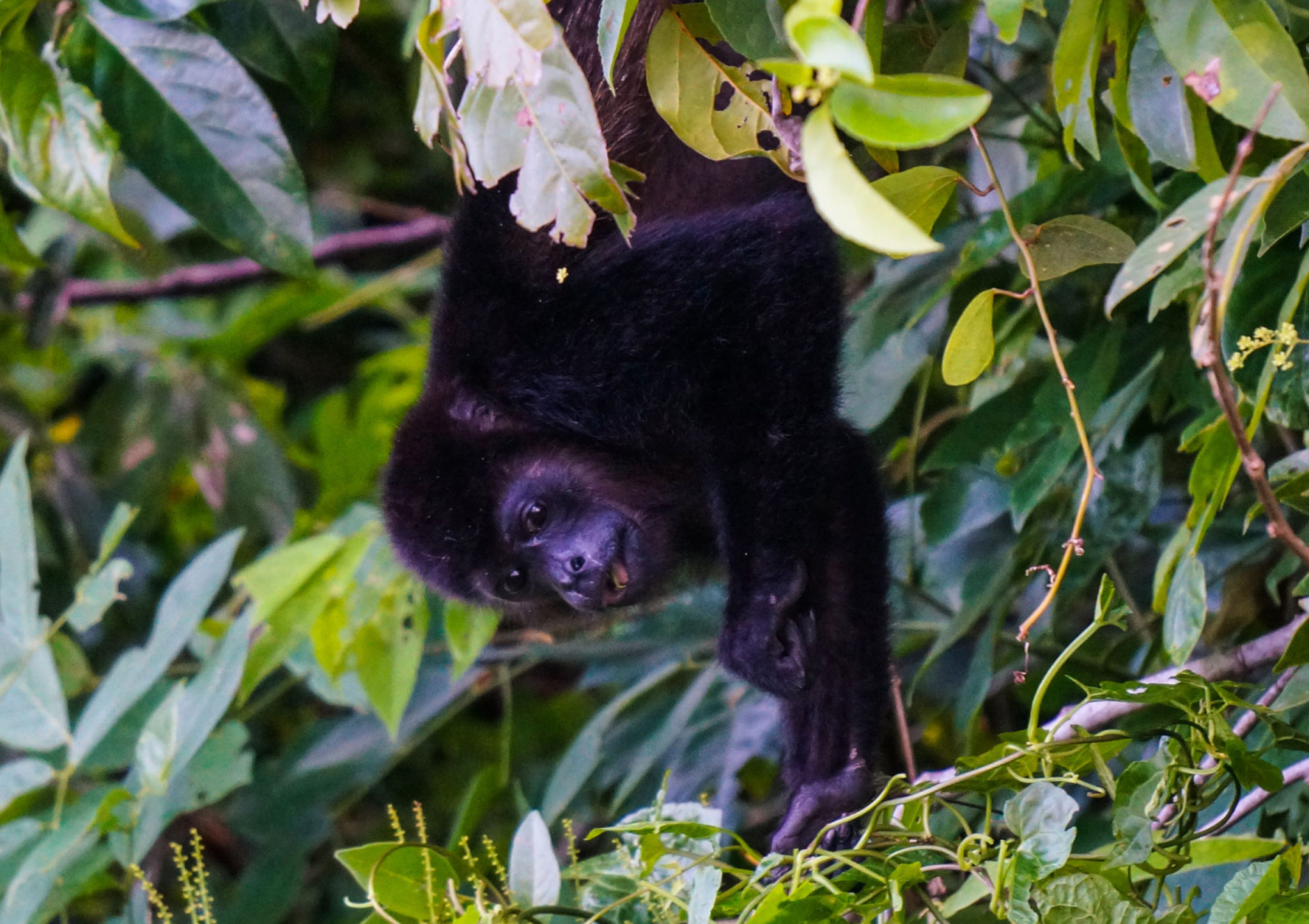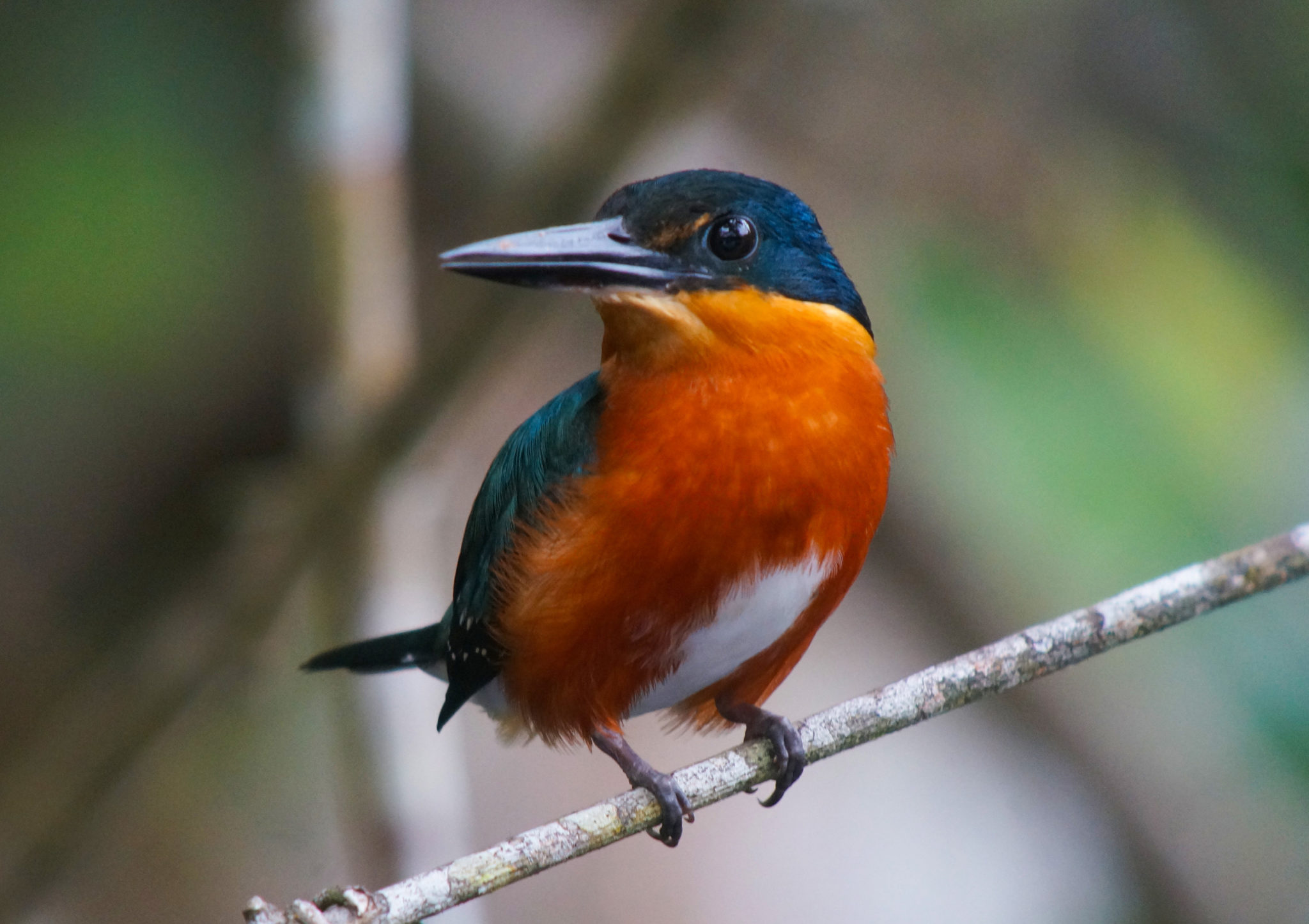 American Pygmy Kingfisher
Day 5 | Transfer to Rio Santiago and birding in the gardens

Today takes us to Honduras' north coast, and more specifically to the Hummingbird Paradise of Rio Santiago at the foot of Pico Bonito National Park. Flowering plants and dozens of feeders around the restaurant area of the resort attract hundreds of hummingbirds. More than 20 different hummingbird species have been recorded here, including White-necked Jacobin, Brown Violet-Ear, Crowned Woodnymph, Blue-throated Goldentail, Blue-tailed Hummingbird, Scaly-breasted Hummingbird, Stripe-throated Hermit, Long-billed Hermit, Black-crested Coquette etcetera!
For those who can tare themselves away from the friendly lounge, we will offer an optional night walk on a forest trail to get a different feeling of the rainforest, and maybe encounter some interesting frogs or snakes!
Day 6 | Birding in Cuero y Salado mangroves

Another day of birding and nature viewing from a boat, this time in the beautiful mangroves of Cuero y Salado.
The area was once part of the farming grounds of the Standard Fruit Company and contained a large coconut plantation, plus various other fruit trees. It was declared a wildlife reserve in the mid 1980s, mostly to protect the endangered Manatee population, but also the rapidly declining red mangrove (which was used for tanning leather). It has since become a safe haven not only for the (rarely seen) Manatees, but also for many other wildlife species. And it is an important stop for a lot of migratory birds!
In the heydays of the Standard Fruit Company, railroads were the only regular and reliable means of transportation on the Honduran north coast. Today, railroads have disappeared from the national territory. That is, all but one, because the only remainder of the national railway system—and the only way to access the Cuero y Salado refuge—is in an old "banana train" that
dates back to those days.
When we reach the visitors' center in the small community of Salado Barra, we board a "lancha" that will take us onto the rivers and canals through the mangroves in search of tropical estuarian wildlife. One of the prettiest herons on earth – the Agami Heron – and the tiny American Pygmy Kingfisher might be seen here today. Add to that White-necked Puffbirds, Boat-billed Herons, Sungrebes and Caimans, Iguanas, Howler Monkeys, Spider Monkeys, Capucins and even an occasional Manatee (depending on the season) and you will understand that this is an incredibly rich area for any nature lover.
After a delicious lunch of the "catch of the day" prepared by local families living in the reserve, we head to the airport of La Ceiba where we take the afternoon flight to Guanaja, the Green island of the Caribbean.
Day 7 | Birding on Guanaja

What better than spotting some of the Caribbean's specialty birds from your lazy chair or hammock, against the backdrop of white sandy beaches, turquoise waters, and waving palm trees?
Guanaja is your dream island getaway, and it offers great birding too! Here, you will see species that you cannot ever get on the Honduran mainland: Yucatan Woodpeckers, Canivet's Emerald, Rufous-necked Woodrail, Yucatan Vireo, Yellownaped Parrot, White-crowned Pigeon. During migration Guanaja is an important stopover. That means that in that period, a whole series of interesting warblers, flycatchers, and shorebirds can be seen here. It is also one of the locations in Honduras where various new country records have been documented in recent years!. And there are of course plenty of iguanas, smaller lizards and other wildlife to thrill the nature lover.
When our tummies start to grumble, we go for a succulent lunch in restaurant Manatí. Our recommendation is obviously freshly caught fish (are we on a Caribbean island or what?) but there are also several other options to choose from. This is life: great food in a relaxed and cheerful atmosphere. Enjoy!
After a relaxed day of birding and caribbean vibe, we head back to the mainland on the afternoon flight. When we reach our hotel for the night, we enjoy our final dinner together. We hope that you enjoyed the trip, saw many beautiful birds, experienced natural Honduras, and had a great time. You will have exhilerating stories to tell back home.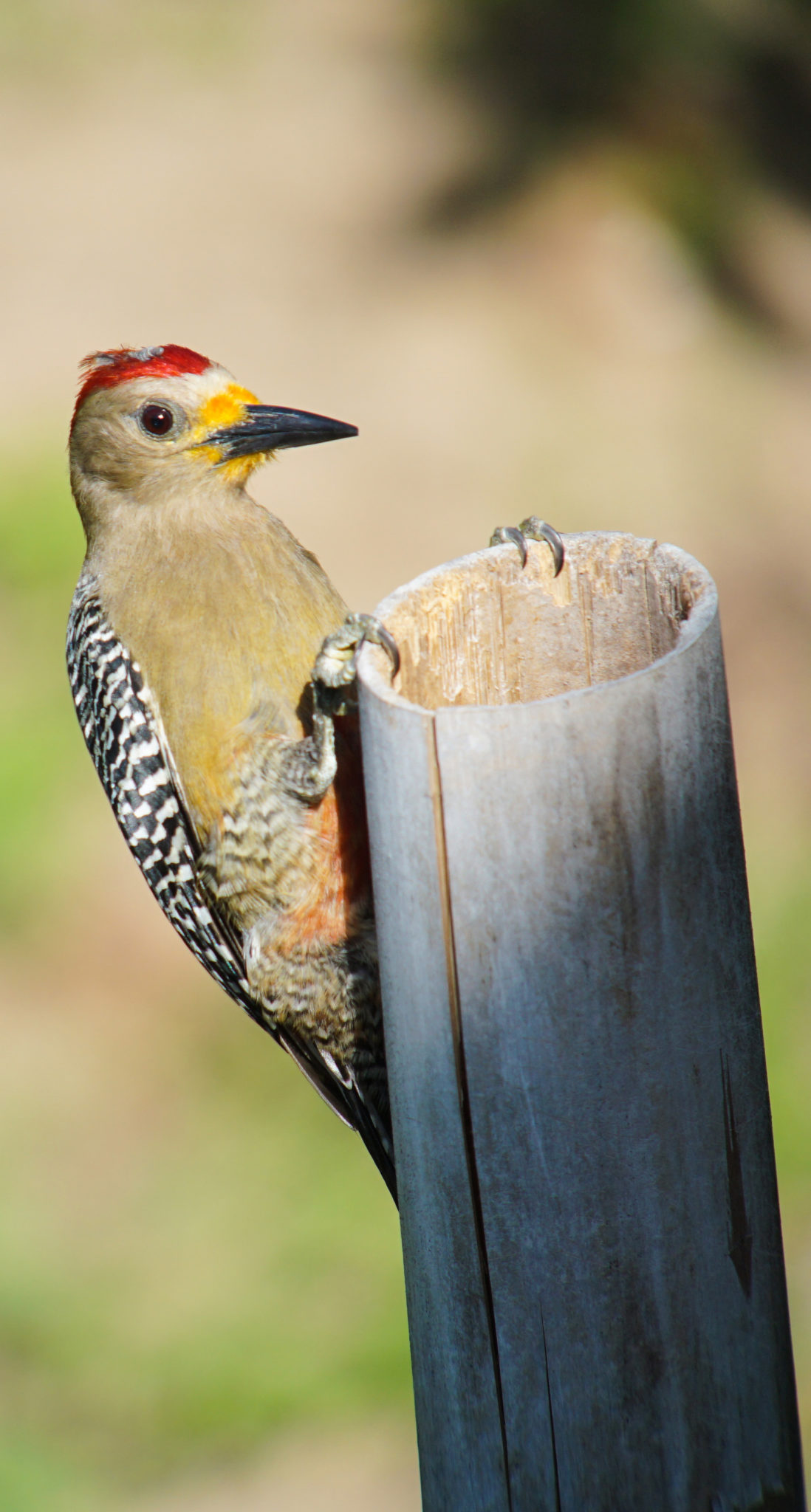 Day 8 | Transfer to San Pedro Sula airport

We will bring you to San Pedro Sula airport in time for your flight.